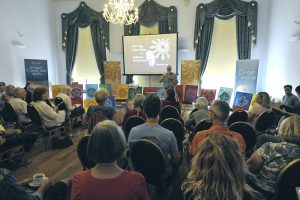 Date: Friday – Sunday 31st July – 2nd August 2019
Location: The Bear Hotel, Devizes, Wiltshire
£55 per day.
Get a first look at our 2020 annual conference. The dates are announced and tickets are now on sale. We are still adding to our speakers line-up, but it already promises to be an unforgettable event. Start planning your trip now!