Order Now!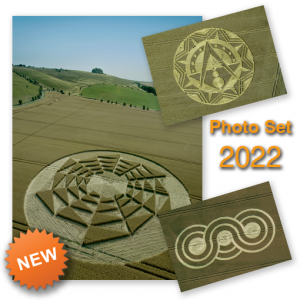 Our Crop Circle Photo Set for 2022 is now available! Our Photo Sets are a great way of studying and comparing the crop circle seasons. Use for collecting, research, contemplation, comparison or as drawing aids and for collage – there are a myriad of uses for these beautiful sets!
The set contains 20 full-colour photographic images. Each measures 7 x 5 inches and has a gloss finish with date, location and crop type detailed on the reverse.
Each Set is £25.00 plus postage.