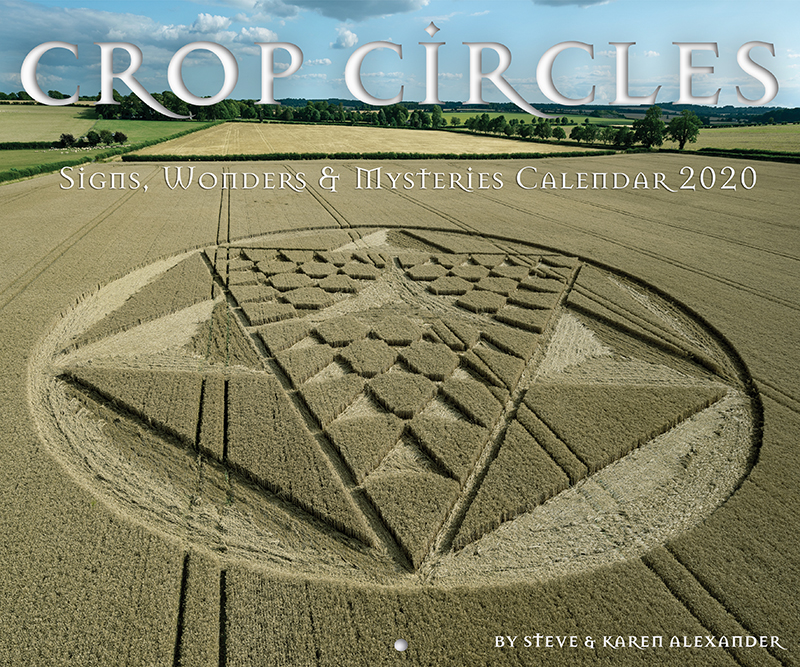 ADVANCE SALES OPEN for our 2020 Crop Circle Calendar
Our annual Crop Circle Calendars contain a collection of some of the best crop circles of the 2019 season, with sumptuous photography by Steve Alexander, commentary by Karen Alexander, and bold crop circle graphics by Bertold Zugelder. They are the perfect way to introduce friends and family to the crop circles!
These calendars are  published in limited numbers. Please make sure you get your copy by ordering without delay!
Dispatch Date: 18th November 2019