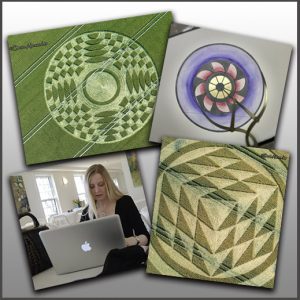 Date: Saturday April 11th
Time: 6pm U.K time
Duration: 120 mins
£20.00
Who knows what 2020 will bring as far as the crop circle season is concerned, with many cities and countries in lockdown amidst the global pandemic of COVID-19. In what would usually be the time of year we would all start to anticipate a new crop circle season – Easter weekend – a time of rebirth and renewal – Karen Alexander will take another look at the crop circles of 2019. 
This is a 2-hour online webinar hosted by Karen Alexander exploring the crop circles of the 2019 season. This two hour presentation will look at the formations that have occurred during 2019, their symbolism, geometry and narrative. Filled with gorgeous photography, drawings and first-hand information, this will be the next best thing to being in the fields yourself this year! The webinar will take place online and will be live & interactive rather than pre-recorded. Our session format will include opportunity for questions at the end. Information on how to connect to the workshop will be sent to you via email upon booking.