Now with the printers…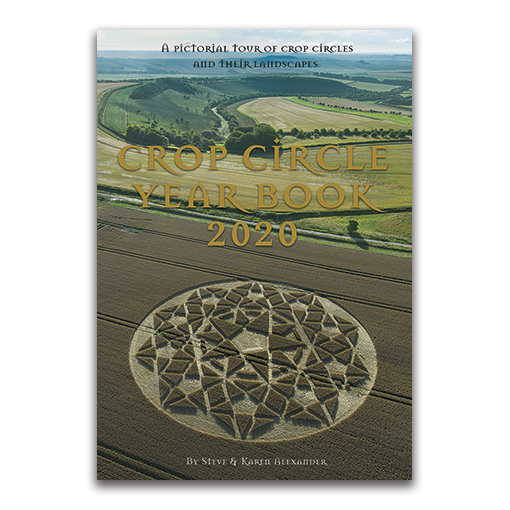 THE CROP CIRCLE YEAR BOOK 2020, will be the twenty-second in a series of year books by Steve Alexander (photographer) and Karen Alexander (writer) portraying the beautiful and mysterious crop circle phenomenon within the UK. This popular series of full colour, fine-art-reproduction books are privately published in limited numbers and come to you directly from the authors; they have become an invaluable and magical window into the fields of southern England and beyond, and are the only annually published books on the subject!
PUBLISH DATE MID-JULY 2021 (the book is now with the printers).
We apologise for the lateness of this publication which has been hampered limited business operations during the covid pandemic.