Description
POWER POINTS: Secret Rulers & Hidden Forces in the Landscape

By ROBIN HEATH
From the Back Cover:
The landscape of Britain is criss-crossed with straight lines, often termed leys or ley lines, along which are found stone circles, barrows, churches and villages, all placed on these lines. Often running for many tens of miles, attempts to discover why have have so far come to nothing. In this crystal-clear analysis of the phenomenon, author Robin Heath provides astonishing evidence to demonstrate that, far from being the redundant pathways of prehistoric Britons, these alignments continue to influence the locations where power-points are placed on the landscape, attracting powerful factions within modern culture like iron-fillings to a magnet. A big shock awaits the reader!
Power Points investigates whether an elite knows the science behind these lines and manipulates this phenomenon for its own purposes. As the evidence mounts, a remarkable pattern is revealed, suggesting a geomantic relationship between Man and the landscape whose Laws we have forgotten, and which are seen to resemble those of the New Physics, Chaos and Complexity Theory. The author reveals geometric patterns, strange attractors, that derive from symbols and the simple astronomical laws that control the Earth and which continue to manifest along the alignments.
About Robin Heath: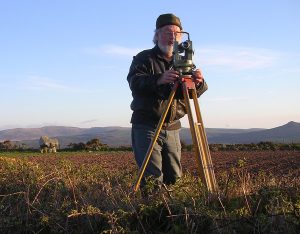 Previously Head of Department of Coleg Ceredigion, Robin Heath has a science degree and was previously a research and development engineer in the electronics industry, prior to a 15 year career as Senior Lecturer in Mathematics and Engineering. Now an internationally published author on the subject of ancient science, he is well known and widely respected on the UK lecture circuit and has recently been awarded an Honorary Research Fellowship within the Department of Archaeology and Anthropology at the University of Wales, Lampeter. An active researcher, the author also undertakes weekend site instruction in archaeoastronomy for Sky & Landscape, and has been consultant for several television documentaries and to Ouroboros Educational Trust. Other details are available at www.robinheath.info