An Introduction to the Crop Circle Phenomenon: Webinar
Date: Next date to be announced.
Time: 6pm U.K time
Duration: 120 mins
Note: This event will be live and not a recording. 
We do not record these sessions. 
You can check what time this workshop is where you are by using the TimeAndDate website. Use London as the workshop location.
This is a 2-hour online webinar hosted by Karen Alexander exploring the crop circle phenomenon. This webinar will look at the history and development of the crop circle subject, its multivalent and multilayered aspects from scientific research, to light phenomena and links with human consciousness. Filled with gorgeous photography spanning almost 30 years, drawings and first-hand information, this will be a fantastic way to begin or to deepen your interest in the crop circle phenomenon.
The webinar will take place online and will be live & interactive rather than pre-recorded. Our session format will include opportunity for questions at the end. Information on how to connect to the workshop will be sent to you via email upon booking.
"The crop circle phenomenon is so much more than just a series of pretty pictures with which to entertain ourselves each summer, its a living and breathing phenomenon full of meaning and portent. Behind the beauty and innovation in the designs lies a hidden link to the landscape, to our culture and to the deepest parts of who we are. For anyone who is willing to invest their time and themselves, the crop circles can be simply transformational."

Join me for what promises to be two hours of inspiration and deep connection to this loveliest of mysteries. Karen Alexander
Our webinar will conducted live over the internet using an internet conferencing platform. You will need a PC, laptop or tablet and a good uninterrupted WiFi signal.
Upon booking we will send you all the details of how to access the sessions and provide support for anyone having trouble connecting.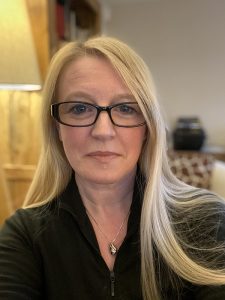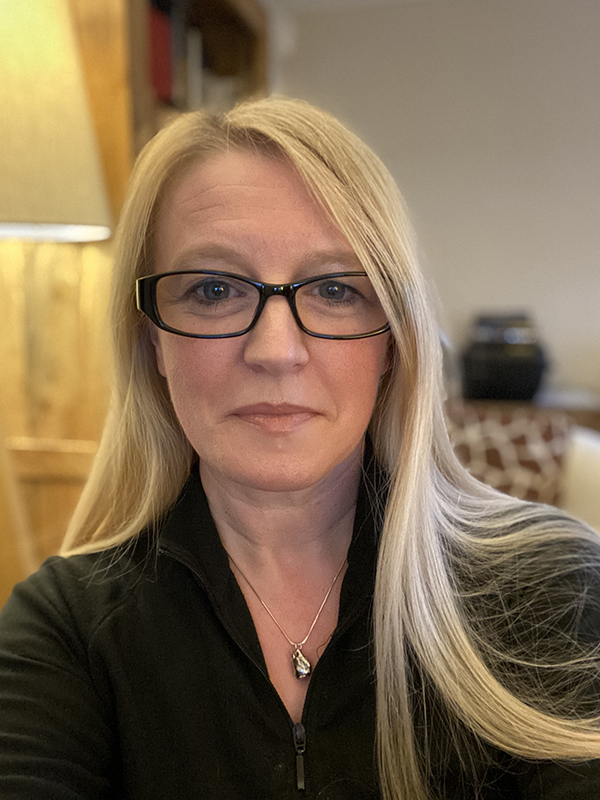 Karen Alexander is a long time circles researcher (1990-present day) who has for many years brought a thoughtful and introspective touch to researching the crop circles. A highly respected and influential speaker and writer, her work seamlessly fuses sacred art, spirituality, psychology and philosophy – the scholarly and the intuitive. Karen is perhaps best known as the writer behind the annually published Crop Circle Year Books (1999 – 2019) and Crop Circles: Signs, Wonders & Mysteries (Arcturus, 2006 & updated in 2009 & 2012). She is also known for her hand drawn images and paintings of the crop circles which are widely admired and collected. Karen has a background in counselling and psychotherapy and has facilitated and taken part in a number of groups and projects for almost 30 years looking specifically into crop circles and their connection with consciousness.
Testimonials for our online Workshops & Webinars…
"Karen, thank you for the informative and enlightening workshop. It was a perfect synthesis of the history of the circles, sacred shape and number, and how it all relates to the evolution of consciousness. It has inspired me to work with the circles on a more interactive level so I can look more deeply into their beauty and meaning. I hope you offer more workshops in the future." Celeste
____
"Just a note to say thank you so very much for the excellent workshop.  I love learning and I certainly learned a great deal from your workshop.  It was very stimulating; definitely lots to think about not to mention the books you recommended which I am looking forward to reading. I had never participated in a live on line seminar before and I was surprised that technically it worked so well. I appreciate the amount of work you put into the presentation.  I enjoyed it immensely.  Thank you once again." Joan
 ____
"The Circles of 

Transformation seminar that Karen led is a wonderful way to think about crop circles in a different way.  They are not just beautiful designs, but mostly likely, symbols of communication.  Tying into this, Karen brought us through basic concepts of sacred geometry into some very heady geometry and ideas that are very worth exploring.  Her presentations are clear and well presented and the internet connection was easy.  I highly recommend it." Lily
____
"Those three weeks in the virtual fields went by quickly!  Must be related to the "paranormal" and altered time perception. Thank you for all the work putting together the Circles of Transformation presentation.  It was a masterful endeavor, and you deserve an honorary PhD for the enormous amount of work and thought that went into it.  Openings into boundless realms of classical knowledge are delivered with charm and authority as they relate to the portents of these patterns.  We are enriched in the light of your personal awe and enthusiasm that clearly endure after all these years.  How extraordinary to be part of the cosmic mysteries as made available through the crop circles under your perceptive guidance.  I'd love to take the course again, so deep is the sacred well." Mark 
____
"Your explanations and commentary on matters crop circle warm my heart. I have always been interested in the effects of the non-physical. I find your words and subtle encouragement like an invitation for your readers to be more open to unfamiliar explanantions and commentary. There's room for all of us. It was quite evident in the recent Online Workshop that you put on in April – which I enjoyed – and the informative materials you sent to us. It was good seeing and sharing your illustrations. You invited the participants to be open to the world of possibility, to sit with the question. In response I think we must become adept at using our anxiety for good. Life will always be uncertain. It's time get to know my shadow side, my butterflies, my little voice."  Peter