Exploring: Crop Circles, Consciousness, Synchronicity, Dreams & Psyche
3-Day/2-Night Experiential Workshop 
We are now looking at dates for 2022 : Upper Rooms, The Henge Shop, Avebury, Wiltshire
Hosted by Karen Alexander & Dr Jonathan-Paul DeVierville
Cost: £250 per person. Price includes tuition only.
Covid-19 Virus Update:
Firstly, we'd like to send you all our very best wishes in the wake of the Covid-19 Virus pandemic – please keep safe and follow all the given advice.
We have taken the sad decision to move this event to 2022.
In the meantime, we will be offering some online workshops and lectures that you can take part in from the comfort of your own home. Please see the Events Page of the website for details of our current offerings.
With all our love, Steve & Karen.
---
To book – look for the 'Add to Cart' button on this page.
Terms & Conditions: Please note all bookings are non-refundable and non-transferrable. Although, should we have to cancel the event for any reason, you will receive a full refund.
PDF FLYER
Download our PDF flyer for this event by clicking on the cover image. 
---
Introduction 
Ever wanted to do something a little deeper with the crop circles? Something a little more involved?
Since the beginning of modern-day interest in the unexplained crop circle phenomenon it has been known that there exists a curious link between crop circles and human consciousness. This relationship often manifests itself through meaningful coincidences, dates, locations, shapes, people, dreams or sightings of strange luminosities. For those who have spent any time with circles, or those who have taken the time to contemplate their flow, shapes and geometry, this sense of personal connection to the formations is tangible, even vitalising, leaving many feeling drawn to the phenomenon in ways and for reasons that are hard to fully articulate.
So what happens when you've read the books, seen the films, attended the lectures and conferences and perhaps even visited the fields? You might be asking yourself "Great, but what comes next?" This workshop is designed exactly for those asking this very knowing question.
"The first time I saw the crop circles I felt I instantly recognised them, recognised what they were. But the answer I had was like a million words on the end of my tongue that my mouth just couldn't form. I instinctively felt as if I knew something about them, but it was not on the level of the intellect it was much, much deeper. In the 25 years I have been involved first-hand with this phenomenon it has been my continuing task to slowly articulate that knowing and to understand what it is and where it came from" – Karen Alexander  
This intensive 3-day/2-night programme hopes to create a conducive space in which to further explore the crop circles and their relationship to human consciousness. We'll be looking at different ways in which we can focus our consciousness and engage more intensely with the formations. Through drawing them, contemplating them, visioning them, dreaming them and responding to them on a personal conscious and unconscious level we hope to delve deeply into the ways the circles speak to our psyche.
We'll use regular facilitated groups over the weekend to allow participants to access, observe and share their responses to the crop circles, while searching for commonalities, connections and insights. We will be working throughout the weekend to generate a truly collaborative, creative, open exploration of the crop circles, where everyone can bring something to the process and where new insight and the transformative potential of phenomenon is allowed to unfold.
Our workshop title 'Circles of Transformation' is not just about the transcendent nature of crop circle phenomenon itself, but about equally about the transformative circle of friends we hope to bring together.
---
Who is this Workshop for?
First and foremost we are looking to draw together a group of people that feel called to be here. Those who are already contemplating 'what comes next' and have a compelling interest in consciousness, and its role in the crop circle phenomenon and other so-called 'paranormal' events and experiences. Open-minded, curious-yet-grounded, self-reflective people, people who enjoy collaborating with others and are comfortable sharing their thoughts ideas, impressions and intuitions, and who are interested in the opportunity for deep, thoughtful, intelligent discussion about this beautiful and fascinating subject.
We will be marrying information and theory, with participatory creative work – drawing sacred geometry, the crop circles, and mandala work – contemplation, mediation, dream work and open experiential group discussion to deepen our intimacy with the formations. We will be looking specifically at the impact the crop circles have on the conscious and unconscious mind and creating a space in which new insight and the transformative potential of phenomenon is allowed to naturally unfold.
As this kind of work can be quite absorbing this will be a small group of people to allow everyone the space and time they need to fully participate – and so places are limited. No previous experience is necessary, but a basic background knowledge of the crop circle subject will be helpful. Don't worry if you've never drawn geometry before we'll take you through all the stages and will be on hand to render any assistance where needed. Although certainly not a prerequisite, anyone who has previously participated in our Circles of Transformation online workshop, will have a good base from which to proceed and will have a flavour of what this retreat will be all about – we run the online workshop several times a year and you can find out more and the next running dates on the Events Page of our website.
Jonathan-Paul and I are happy to talk further to anyone who is interested in participating, but is not quite sure if this is for them. Please email us with any questions you have, or if you'd like to talk we'll make arrangements for an online or phone chat.
---
Accommodation
 You will need to arrange your own accommodation for the duration of the workshop. There are many places to stay in and around Avebury and there should be something to suit every budget. The Visit Wiltshire website is very helpful https://www.visitwiltshire.co.uk Have a look at Avebury on Google Maps (see link below) and the plan how far you are prepared to travel each day, when planning your accommodation.
Other Provisions
Meals: You will also need to make provision for your lunch and dinner if you are not travelling home each day. There are a few places to eat in and around Avebury and we can decide as a group where we'd like to eat each day. You are welcome to bring a packed lunch if you wish and there is a village shop that stocks sandwiches if you'd prefer that. 
Clothing: If the weather is fine we will take a walk around the stone circle and we may also sit out under the stars (for those staying in Avebury during the workshop). Please bring some walking shoes and comfortable clothing – perhaps a rain jacket in case of inclement weather.
Very Important:
Please note this is not a crop circle tour and there is no facility in the programme for visiting formations. If you are interested in visiting circles while you are in Wiltshire we suggest you stay on for a couple of days to visit any formations that might be around. We can help you with maps, locations and which circles are open to visitors, but regret that we are unable to act as guides as this is a very busy time of year for us. Some of you might like to consider attending our crop circle conference the weekend before and then stay on for the retreat. Whatever you decide we will do what ever we can to facilitate your stay.
We recommend you find somewhere to stay either in Avebury, or close-by (we can help with suggestions if you need them). Driving a long way into and out of Avebury each day is not ideal. If you're staying close-by it would be fun to walk the stones in the evening and even perhaps do a night-vigil under the stars, if the British weather permits!
---
Our programme at a glance
Tuesday Programme – Day 1

10.30am – 6.00pm
Morning Session
10.30am – Refreshments and… Welcome | Orientation | Overview
Group Introductions
Avebury; a history
1.00pm Lunch
Afternoon Session
2.00pm – Open
Crop Circles at Avebury; a history & overview
Consciousness & Crop Circles
Working with Crop Circles & Consciousness
Responding to Crop Circles
Response Prompts
Consciousness techniques
Discussion – The 2005 Avebury Crop Circle
4.30pm – Tea
Synchronicity and it's role in the Crop Circle Phenomenon
Dream Incubation
Integration Session – Day 1
6.00pm Close
Wednesday Programme – Day 2

10.30am – 6.00pm
Morning Session
10.30am Open
 Dream Processing Group 1
 1.00pm Lunch
Afternoon Session
2.00pm Open
Drawing the Crop Circles 1 -The role of Sacred Geometry
Sacred Geometry & Consciousness
Drawing the Crop Circles 2 – Crop Circle from start to finish
Drawing the Crop Circles 3 – Crop Circles as Mandala
Discussion  – The Avebury Crop Circle of 2003
4.30pm – Tea
Integration Session Day 2
Subtle Sensing Exercise
6.00pm Close
Thursday Programme – Day 3

10.30am – 4.30pm
Morning Session
10.30am Open
 Dream Processing Group 3
 1.00pm Lunch
Afternoon Session
2.00pm –

Open

Group Discussion – The Avebury Crop Circles
Integration Session Day 3
Endings, Openings & New Beginnings – What next?
4.30pm

Close
---
Programme Notes:
As you can see from the programme above we will be working with several key methods over the weekend to help us get intimate with the crop circles and there are a few important things you will need to bring with you.
Notebook/s pens and pencils for jotting down notes, recording responses and for journalling
A large bow compass, with a pen holder  – for the drawing sessions
We recommend this inexpensive compass set for £10.00/$12.00: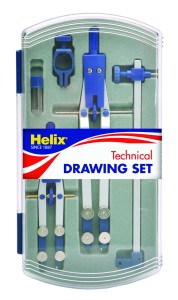 Amazon UK
https://www.amazon.co.uk/Helix-Precision-Plus-Drawing-A33002/dp/B0013N6WIC/ref=sr_1_fkmr2_1?ie=UTF8&qid=1473776858&sr=8-1-fkmr2&keywords=large+bow+compass+pen+holder
Amazon US
https://www.amazon.com/Maped-Helix-Precision-Drawing-32579/dp/B0013N6WIC/ref=sr_1_fkmr0_1?ie=UTF8&qid=1473776932&sr=8-1-fkmr0&keywords=Helix+Precision+Plus+Drawing+Set+A33002
A fine-liner drawing pen 0.5mm in black – for the drawing sessions
Your own paints and brushes, or crayons for the Circles as Mandala session
We will provide all other drawing equipment, including paper.
---
Our Venue
We have chosen the unique environment of Avebury (site of the largest stone circle in England) as the venue for our event. Vibrant, energetic and at the heart of the crop circle phenomenon for over 25 years, it is the perfect location for working with the crop circles – many magnificent and important formations have appeared in the nearby fields over the years and we will be discussion many of them during our weekend.
We have chosen the beautiful and peaceful Upper Rooms in the historic Henge Shop in Avebury, as the venue for our Workshop – the shop is located within the ancient stone circle itself. Beautifully appointed and with views over the stone circle, we will have access to audio-visual equipment, refreshments and if the weather allows the garden. 
---
Finding the Henge Shop at Avebury

Click here for a Google Maps link.
Address: High St, Avebury, Marlborough SN8 1RF
Website: https://www.hengeshop.com
---
About your Facilitators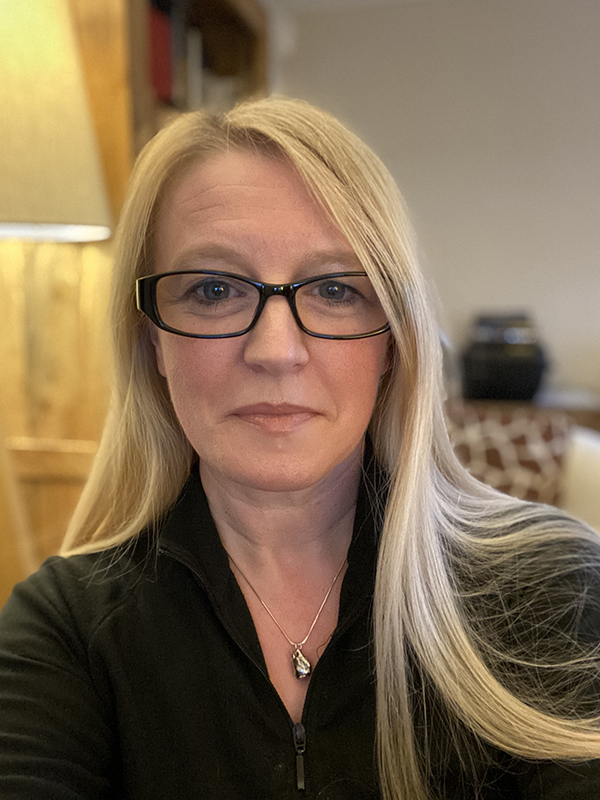 Karen Alexander is a long time circles researcher (1990-present day) who has for many years brought a thoughtful and introspective touch to researching the crop circles. A  highly respected and influential speaker and writer, her work seamlessly fuses sacred art, spirituality, psychology and philosophy – the scholarly and the intuitive. Karen is perhaps best known as the writer behind the annually published Crop Circle Year Books (1999 – 2019) and Crop Circles: Signs, Wonders & Mysteries (Arcturus, 2006 & updated in 2009 & 2012). She is also known for her hand drawn images and paintings of the crop circles which are widely admired and collected. Karen has a background in counselling and psychotherapy and has facilitated and taken part in a number of groups and projects over the last 20 years looking specifically into crop circles and their connection with consciousness.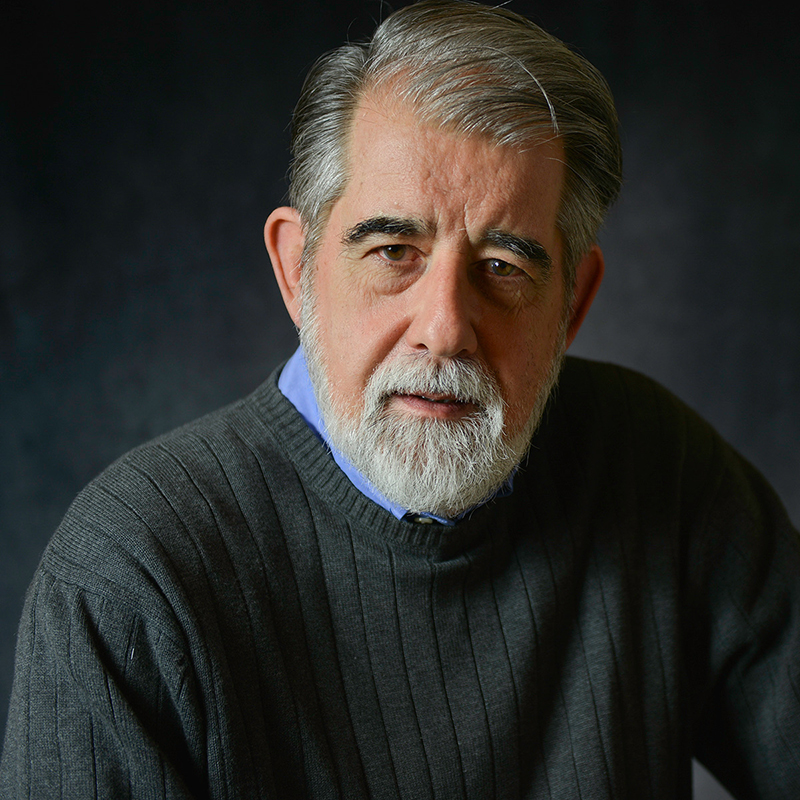 Dr. Jonathan-Paul DeVierville, Professor Emeritus of The Humanities, History and Interdisciplinary Studies at The Alamo Colleges: St. Philip's College, San Antonio, Texas, is also a Licensed Clinical Social Worker and Licensed Professional Counselor. He has practiced and taught Jungian analytical, depth and archetypal psychology along with clinical psychotherapy at the graduate and post-graduate level with a particular interest in Dreaming, especially creative Dream Incubation for over fifty years. For the past three decades he directed Alamo Plaza Spa at the Historic Menger Hotel and is an active teacher, speaker and consultant on Spa Cultures and Balneology around the planet. Besides his lengthy experiences with Dreaming and Spa Cultures, over the past 17 summer seasons he has been engaged directly as an experiencer and researcher working directly in the fields and on the ground (and with Others) exploring the significance and meaning, myths and mysteries, poetics and possible purpose of Crop Circle Phenomena and their related Conscious, Unconscious, Psychic and Synchronistic Events.
For the past five years both Karen and Jonathan-Paul have collaborated in directing and facilitating a regular group focussed on exploring the connection between crop circles and consciousness. Working with a small team of dedicated explorers they have been looking at ways in which we respond to the formations on a conscious and unconscious level and how we might access and better understand those responses and what they might have to tell us about the crop circle phenomenon. They each bring a wealth of experience and expertise to this event.
---
Pricing and Booking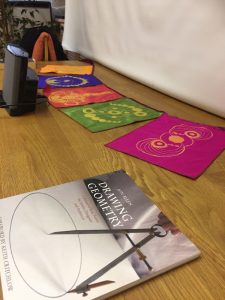 The cost of the full three-day workshop is £250 per person and is for tuition only. You will need to book your own accommodation and make provision for your own meals. We can help with suggestions for near-by accommodation should anyone need it.
We will have tea, coffee and snacks available throughout the weekend and will then negotiate with the group about locations for lunch and dinner. You are also welcome to bring a picnic lunch if you would prefer.
Just to reiterate, we are happy to talk further to anyone who is interested in participating, but have queries or questions about the weekend.  Please email us, or if you'd like to talk we can make arrangements for an online or phone chat.
Terms & Conditions: Important: Please note all bookings are non-refundable and non-transferrable. Although, should we have to cancel the event for any reason, you will receive a full refund. Anyone wishing to split their payment into instalments, please contact us for more information – we're happy to help.
For a limited time (until the end of April) we are accepting temporary place reservations. This will enable you to reserve your place now and complete your booking at a later date. Temporarily reserving your place costs £30.00 and is non-refundable should you not attend. Please email us to arrange a reservation and we'll be able to let you know more details.
Upon completing your booking you will be sent a booking confirmation and more information about getting to Avebury.
We very much hope you'll join us…
---